With Christmas round the corner, opportunities to go to Digwyddiadau Nadolig taking place in Welsh will be surfacing all over Wales (and some outside of Wales no doubt!).
Here's a thread to post any events that you hear about so we can make this a really Welsh Christmas!
Starting in Sir Benfro: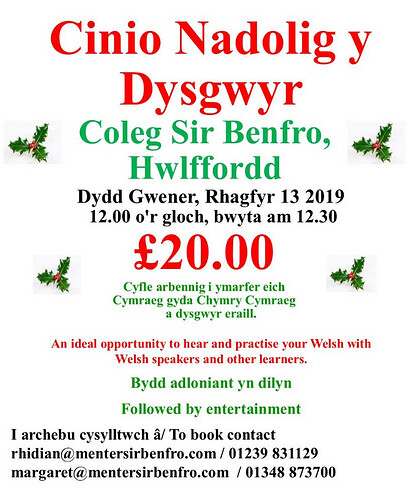 They would like you to order your food beforehand for that one, so ask for the menu choices when you book your place.