drew gen i , dim enw yn yr cymraeg heddiw - sorry no welsh name today.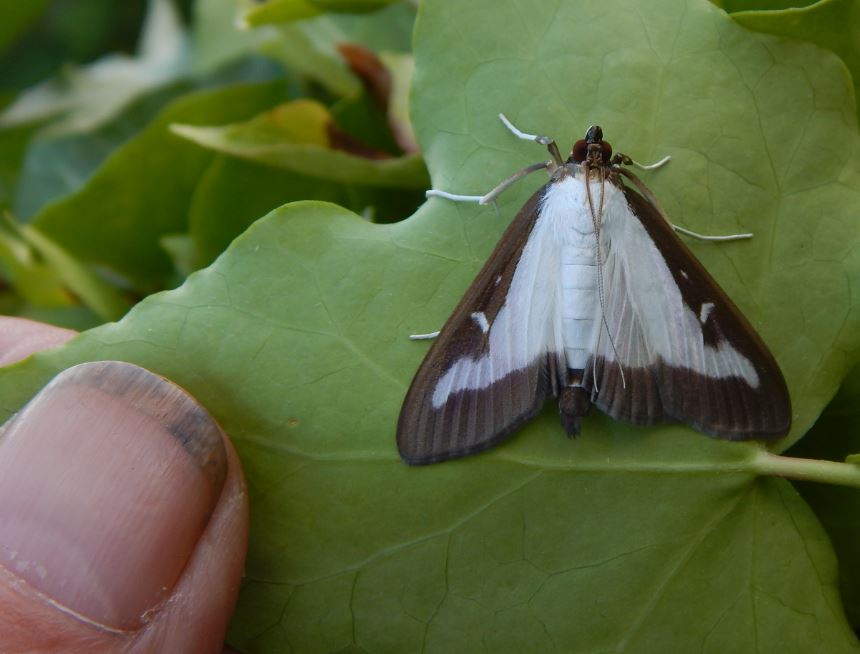 sure struggled to find this moth which is not in the books (of moths).
Unless i am wrong this is the box tree moth first recorded in kent in 2007,
probably arrived in britain with imported plants and has been recorded in wales.
Cheers J.P.