And another review courtesy of @Cetra! Thank you!
Lwyth by Bethan Gwanas.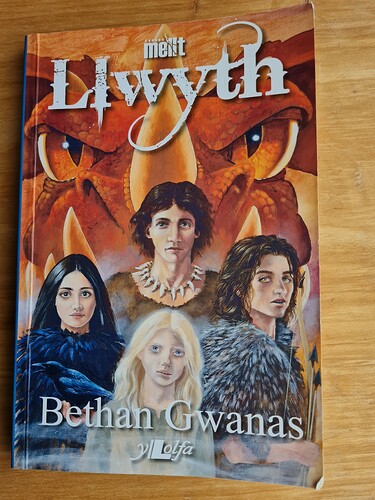 This is aimed at 11-14 year olds so was a nice easy read. Fantasy is my favourite genre so I really enjoyed the opportunity read some in Welsh. I'd say it's definitely aimed at the younger end of the scale, so not a very complex story and the language was pretty straightforward.
If you happy reading at Canolradd level why not give it a go? There will be vocab to learn about swords and spears, but all very guessable if you've ever watched any fantasy on TV.